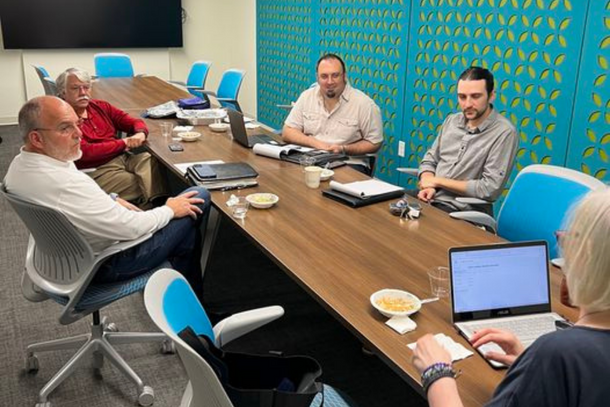 3 Reasons You Should Host an Offsite Meeting
1. Spark Creativity. Getting your team out of their normal space can lead to new ideas and inspiration. Our light-filled space is the perfect environment to have your team come with one goal in mind – new ideas to make your company better!
2. Quality People Time. When working remotely or even in the corporate office, we get stuck in our routines. The age of video conferencing is wonderful in many ways, though it does limit the flow of spontaneous ideas that being together fosters. Gathering in a neutral environment allows you to connect professionally and personally. In fact, build a personal component into your meeting agenda. It allows people to look across the table and connect with their coworkers in a meaningful way.
3. Focus on One Joint Task. Whether you are having a 2-hour, 1/2 day, or all-day offsite meeting, time together helps you accomplish big tasks efficiently, without all the back-and-forth emails. Whether reviewing best practices or laying the foundation for a brand-new project, pulling everyone away from their usual surroundings and daily interruptions helps them focus on the task at hand and nothing else.
Most of all, it's good to shake things up once in a while. We all loved a good field trip when we were kids, and as adults, we still need a change of pace to perform at our best. Treat your team to a fun breakfast or lunch, give them a small token of your appreciation for all they do for you, and let the ideas and team building flow. Flywheel has everything you need to make it happen. Contact us and we'll find the perfect space for you.