Prior to the pandemic, many working parents longed to work from home to save time, to avoid time-wasting commutes, and to spend more time with their families. As companies were forced to pivot and include remote working, some have kept that routine as they were able to reduce office space as a way to cut back on overhead.
However, what has also come to light over the past several years is that, for many, efficiency dropped because of distractions at home. An 8-hour work day could easily turn into a full day of work and family tasks, but not feeling like either one received quality attention. Multi-tasking family life and work life can actually be very difficult to manage and often creates a less productive gameplan.
Flywheel Coworking opened inside the Cabarrus Center in downtown Concord shortly after the pandemic started and offers entrepreneurs, small businesses, and remote workers membership plans that can help people, and especially working parents, strike a better balance.
Flywheel offers a variety of coworking spaces including reserved and unreserved desks as well as private offices that come with amenities to support busy professionals. Full-time community manager Sara Bair assists members with needs as well as welcomes guests to the center. As members, they also have access to meeting rooms, a nicely stocked "bar", but most of all an open work environment that fosters community.
Ian Kitchen, a Flywheel member since April 2022, says, "As a spouse and parent of homeschoolers, working remotely is an amazing opportunity to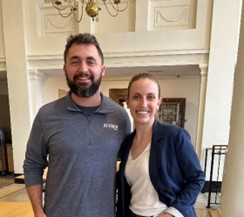 have flexibility in how I spend time with my family throughout the week. That said, working exclusively from home can allow for more frequent distractions – kid's needs, nagging chores, and the like. While I appreciate not commuting to an office and being there 9 to 5 Monday thru Friday, that's not to say that there aren't some good things about working with others outside the home!" Ian works as a Pastor and Lead Church Planter for Risen Church in Concord.
Kitchen adds, "Coworking has provided a solution with several benefits. First, I have the flexibility to choose what days I go into the office. Second, I am able to accomplish more "deep work" without distractions, when I need that time. Finally, I am able to broaden my network of relationships, meeting other professionals and entrepreneurs who I can be sharpened by, precisely because they are outside of my work "bubble." I believe coworking is an amazing opportunity for remote workers, especially those with families!
Stephanie Dobson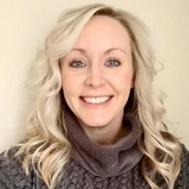 is another Flywheel member who is finding work/life balance as a Flywheel member. "Being in a career that requires a lot of creative thinking, I can feel pretty overwhelmed very quickly when I constantly get interrupted during my work day. I love going to Flywheel on those days where I have looming deadlines to meet. I can hide out at a desk on the lower level or in the mezzanine and thrive in the peace and quiet. It's also nice to take a break and chat with other members. Some of the best ideas come from this type of collaboration."
Dobson has a house full of teenagers and a husband who also works from home quite a bit, and their home is always buzzing with activity. "Being able to get out of the house and focus on myself and my business at Flywheel's beautiful offices makes me a much nicer, happier mom and wife. It's all about balance," she said.
Flywheel member Juan Irby of Mason's Mixer has also embraced the coworking experience. "I love spending time with my children and teleworking allows me to have the best of both worlds. However, having a quiet place to work allows me to maximize my productivity and have a few additional moments of focus during the day. While coworking, I've had the opportunity to meet members of my local community and gain tools that translate well into my job skills."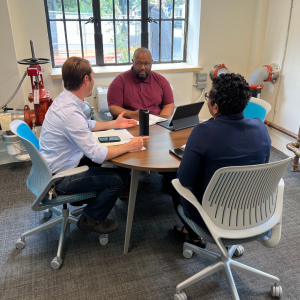 Irby is also a Founder in the Venture Mentoring Services (VMS) program at the Cabarrus Center. Flywheel members are uniquely positioned to be introduced to other opportunities that operate out of the Cabarrus Center. VMS is the premier program at the Cabarrus Center connecting business founders with exceptional advisory services. This program has been refined for over 20 years at MIT and is licensed to over 100 communities worldwide.
The Flywheel Foundation partnered with the Cabarrus Center and the RCCC Small Business Center (also located at the Cabarrus Center) to launch the Retail Lab program that serves early-stage and pre-launch retail business owners in Cabarrus and Rowan Counties by providing an application-based, six-week immersive Boot Camp, followed by an opportunity for new retailers to test out their concept in the Cabarrus Center's Retail Lab Pop Up Store for six months.
Flywheel members are literally right in the middle of a hub of entrepreneurial activity as well as community with other members. They have access to tools to grow their businesses in ways that just don't exist when working exclusively from home. The Cabarrus Chamber of Commerce is also located at the Cabarrus Center and is a great way for Flywheelers to extend their networking and visibility in the community by becoming part of the greater network of both small and large businesses that make up the Chamber.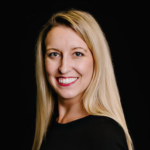 Local attorney, Katherine N. Willett, Esq. shares how she first found out about Flywheel Coworking. "My good fortune led me to haphazardly walk into a newly opened Flywheel in 2021. I did not know what I was looking for, but I certainly found what I needed. I found a birthplace for my business, Willett Legal, PLLC, a support team of entrepreneurs, and a fantastic work family. What started as long days in the comforting lower level of the Cabarrus Center led to a fully operational brick-and-mortar law firm within less than a year of joining."
Willett now has a thriving estate planning and elder law firm with a growing staff less than a mile down the road from the Cabarrus Center. She has been able to hire local employees and use many local vendors. "I gained the courage to step out on my own and start my law firm with the backing of a beautiful building, an excellent front desk staff, and incomparable accommodations. I will always be a member of Flywheel Coworking, not only for the access to the beautiful facilities and services, but mostly for the people. As we say here in Concord, Flywheel is Good People."
You can contact Community Manager Sara Bair to schedule a free tour.